"When preparing to travel, lay out all your clothes and all your money. Then take half the clothes and twice the money."
– Susan Heller
---
I used to gaze longingly at the 'Architectural Digest' magazine in my father's car long before I knew what interior design was. I would read it whenever I had to wait for my father to finish his errands, during the prolonged family road trips, or merely when I was just bored, lustfully reading about the top architects and interior designers, luxurious hotels, travel getaways, and shopping. The moment I stepped foot into his car, I would remove the fat, bulky magazine from the washed-up tan glovebox and read about hotels and mansions stationed in places that I would only dream of at night, while my father would drive and aimlessly listen to the radio. The cities and countries appeared alien to me; from the luxurious photos taken, they seemed as if they didn't exist—only in the magazines.
Nonetheless, I grew up fantasizing about what I would glimpse at in 'Architectural Digest' and wondered slightly about traveling to those affluent tourism countries just for the fun of it. I honestly didn't think that in about 13 years, I would be traveling to one of the richest countries in the world — Switzerland. And although I've been to Paris already, I was quite ecstatic about visiting Chamonix and Lyon, as apart of the student travel agency, pm2am.
pm2am Total Package Breakdown
Now some of you are probably wondering: how the hell did I [Raph] end up in the Switz? I got connects hunny, get on my level.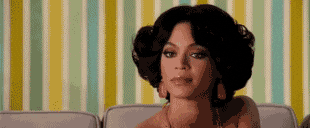 Haha, just kidding. 
As a student abroad, it's quite facile to travel. If you're under 26, the world is yours. Most things are discounted at a price that is affordable for students so I did what any other student would do: take advantage. Since I wasn't able to return home for the Christmas holidays, I decided to sign up for a 4-day Holiday trip to Switzerland and France, which was only €209 (Early Bird Price). For the additional excursions/highlights which were not included in the overall price, prices vary:
INCLUDED:
– 2 nights stay in pm2am partner hotels in France (in the area of Lake Geneva)
– All transportation between cities and departure cities
– Breakfast every morning at the pm2am partner hotels
– Bed linen, towels, city tax and all other obligatory costs
– Breakfast snack package on the first morning
NOT INCLUDED:
– Your own lunch and dinners
– Optional excursion to Jungfraujoch (174.99 EUR)
– Optional excursion to Chamonix (22 EUR)
– Cable car Aiguille du Midi Multipass in Chamonix (61.5 EUR)
– Twin room upgrade (39.99 per person, 2 nights)
Based on the list above, it was a pretty decent deal. The highlights that were not included in the overall price were optional, so because I'm broke and cheap, I decided to only pay for the optional excursion to Chamonix. Considering the possibility that I could buy a cheaper cable car ticket in Chamonix, I opted out from buying the Aiguille du Midi Multipass and decided to save the €60 euros for something else that could be handy during the trip.
All in all, the total of the Christmas trip was reasonable and a phenomenal deal for just 4 days in both Switzerland and France.
Switzerland: Interlaken + Geneva 
23 December 2017 – Interlaken
The first city we stopped at was Interlaken, Switzerland. Known for its surrounding mountains, condensed forests, alpine meadows and glaciers perfect for skiing and hiking, a popular tourist destination for those heavily interested in winter sports. But what caught me off-guard was the overnight bus ride to Interlaken from Brussels Airport. I knew we were traveling by bus, but that overnight bus ride was a shocker. Considering the fact that I've never had to spend the night in an uncomfortable position on a cramped bus, it was quite the experience. But nonetheless, all my personal complaints faded away once we arrived in Interlaken. Surrounded by the photogenic scenic view of massive mountains, I was in complete awe with the scenery. I'm not one to delve right into nature; I'm a city gal. But Interlaken was a breath of fresh air —literally. I've never been up close to mountains before; it was both appalling yet invigorating. It seemed all so close but far away at the same time…
Since it was pretty pricey to do the mainstream tourist activities such as paragliding,  hang gliding, or skiing, I decided to do join a free tour of Interlaken with a couple of Aruban students, who happen to be studying in the Netherlands. It was the perfect way to learn about both the history and the legends of the small town. Tours are offered throughout the year so if you end up in Interlaken, consider taking 3 hours off to learn a bit of history and burn some calories!
What's special about traveling alone is the chance to meet new people. I decided to go on this Christmas trip because I simply didn't want to spend Christmas alone. It was my first Christmas alone so it was either convene the courage to embark on this trip or spend it by myself; I settled on embarking on the trip—fast. Following the free tour, I joined two lovely girls who happened to be traveling on their own as well, to visit one of the magical lakes in Interlaken: Lake Brienz. Like I mentioned before, I'm not one to go on a nature trip, such as visiting a lake or hiking, but this lake was astounding. While gaping at the 3D-like mountains that began to hide the sun at dusk, the ducks that quacked every so often while blissfully paddling afloat, feeling the wintry, crisp air against my body parts that lay bare to the air, I was mesmerized by the view that I seen. At that moment, I realized that I enjoyed attractive scenic views and that I wouldn't mind going on future nature getaways from the city scene. I fancied the silence of the lake, which isn't the case in a city setting. The lake gave me just a snippet of what being fully present in your surroundings really meant. It absorbed all my responsibilities, obligations, expectations, worries, and anxieties and replaced it with warm feelings of ease and tranquility.
24 December 2017 – Geneva/Chamonix
Geneva
Immediately following the day trip to Interlaken, we embarked on our journey to Geneva, Switzerland. Considered as the second most populous city of the French-speaking part of Switzerland, Geneva is surrounded by the Alps and Jura mountains. From Geneva, you could see Mont Blanc, the highest mountain in Europe. Since I signed up for the optional excursion to Chamonix, I was only able to spend maximum 2 hours in Geneva. We arrived there at around 8:30am and had to return to the bus stop at 10:30am. Although it was only two hours (and unfortunately cloudy), I was still able to see various main attractions of Geneva with a group of students, some of which who happen to be studying at KU Leuven as well.
France: Chamonix + Lyon
Chamonix 
One word to describe Chamonix: freezing.
Don't get me wrong, it was awe-inspiring, but gotdamn, I was shuddering from inside the bus and I ain't even step outside yet lmao. This resort area is located at the junction of France, Switzerland, and Italy. A highly known resort area for winter sports, Chamonix is the perfect place, hands down. All year round cable cars take tourists to several peaks for panoramic views, such as Aiguille du Midi, the most popular peak. The slopes that surround Chamonix attract tourists from around the world who like to ski, sled, snowboard, etc.
As I mentioned before, instead of paying an extra €60 ('Skip the Line' fee) a group of us instead bought a cheaper cable car ticket for Planpraz -Brévent for €18. If you're not really into winter sports like I am but still want an experience amongst the beautiful slopes of Chamonix, I recommend visiting a shorter peak for a cheaper price. It still has impeccable views that are worth seeing. Below are some peaks that the cable car goes to:
Aiguille du Midi – Step into the Void
Montenvers – Mer de Glace
Planpraz – Brévent
Flégère – Index
Balme Tour – Vallorcine
Lognan – Grands Montets
Tramway du Mont-Blanc
The Bossons glacier
Prarion gondola
Bellevue Cable Car
Even if you don't go to Aiguille du Midi, all the views from whatever peak you choose are still impressive. What I loved about the taking the Planpraz-Brévent cable car was the views from the ski slope. Although it was nothing compared to Aiguille du Midi, the views were still astonishing.
25 December 2017 – Lyon
The last city we visited was Lyon, France — a city I like to call "endearing and outdated but massive." It's actually not surprising; from its narrow streets, historical buildings, and the Renaissance aura, Lyon is perfect for a weekend getaway. When we arrived in Lyon early on Christmas morning, I doubted we would have a nice day because it was cloudy and it's Christmas — like who's going out?
To my surprise, I was actually wrong about my doubts. By the early afternoon, the sky started to clear up and a lot of people were strolling amongst Vieux Lyon enjoying the Christmas holiday with their families. For the most part, only restaurants and several boutiques were open, but that didn't stop us from exploring the city. Along with visiting Vieux Lyon, a group of us walked up the deathly, yet worthwhile hill to Basilica of Notre-Dame de Fourvière, a 19th-century basilica over-looking Lyon. The view from the basilica was remarkable; although walking up to it was HELL. 
pm2am Review
All in all, my first experience traveling with a travel agency was substantial and efficient. The agency was well organized and punctual when it came to departing to each city. The only time I was a bit disappointed was when the bus came late for pick-up in Interlaken, but that was a very minor con in comparison to the rest of the trip. Although our schedule was full for all four days, each day was enjoyable. Traveling by bus can be a bit of a letdown, depending on how you personally like to travel. But if I could see 4 cities in 4 days with most additional highlights included for a reasonable price, hell yeah imma take that deal. Traveling with travel agencies can be a hit or miss; you just have to be willing to search for a company that can offer the best travel package for a great price. Facebook is a perfect social network for events and finding travel agencies, so next time you're on Facebook watching those funny memes, search up some events happening in your area! I would travel again with pm2am because they're student-friendly, reasonable, and offer travel packages that are actually worth paying for. The only con I had with this trip was the bus—it would've been convenient to have charger sockets on the bus (because the number of times my phone died was ridiculous) but other than that, if you ever have the chance consider traveling with a student travel agency. You never know what advantages you'll come across and who you'll meet along the way.
To learn more about pm2am – Student Trips visit:
Website: https://pm2amtrips.com
Facebook: https://www.facebook.com/pm2am.trips/
Until my next trip,
~R